Submitted by

Gamm

on Thu, 06/27/2013 - 17:02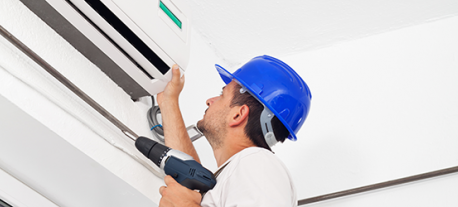 We progressively created a company department focusing on designing, marketing and installing air conditioning units and heating systems for houses and industrial plants.
We use special software to calculate the amount of calories and calories required. Then we can provide you with a system project to carry out, achieve the temperature required in the installation point, find a low-energy solution and efficiently reduce the number and use of units.
Our installers are members of highly trained and specifically certified personnel because they attended the required courses and passed a final test.
Our technical expertise helped us select the best manufacturers of indoor and outdoor units for heating and cooling rooms.
We decided to start close business relationships with them so as to provide you with top quality and performance standards. Now you can choose to let us take care of every step of your projects or purchase only products and services you are interested in.
In order to make sure that our units operate properly and provide you with energy-efficient performance, we can draw up tailor-made all-inclusive contracts for their maintenance.